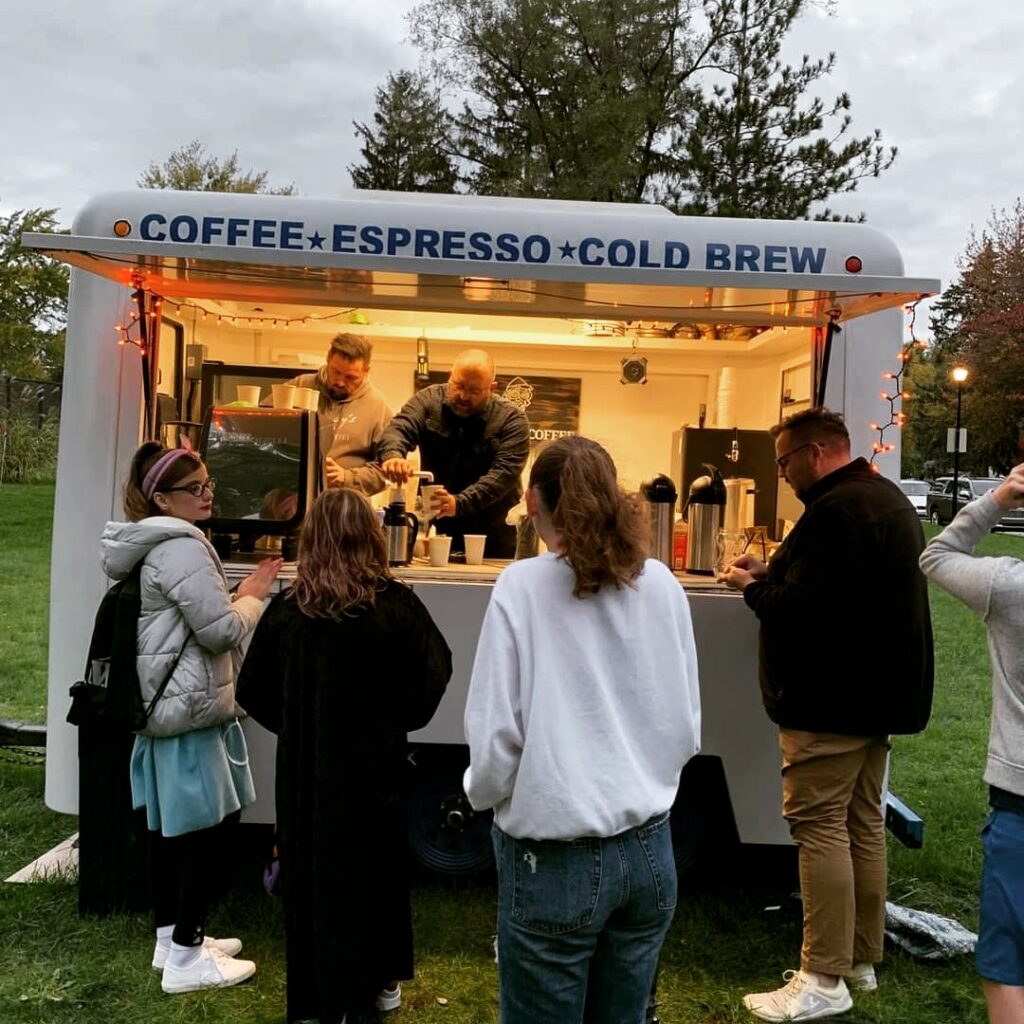 Our Partners
Sweet Nate's Coffee believes that our beverages are only as good as the sum of the parts we use to create them. Three of the most important elements in our business are freshly roasted coffee beans, high quality water, and the freshest dairy possible. That's why we have chosen select local and regional partners to bring you the best cup of coffee, cold brew, or latte that we could possibly brew.
Flying Rhino Coffee
Angie Cucunato has been roasting for more than eight years. Her commitment to roasting the highest quality craft coffee is evident once you smell and taste a cup of her specialty coffee. Angie has worked closely with us to develop our signature espresso and coffee blends. Moreover, she has provided us with barista training and invaluable advice along the way. You can taste her craftsmanship in every coffee drink we serve.
If you're looking for a great bag of coffee beans, brewing equipment, or sound advice stop by Flying Rhino Coffee at 201 Morris St. in the Warehouse District. Or catch her at the Toledo Farmer's Market on Saturday mornings right next to Knueven Creamery.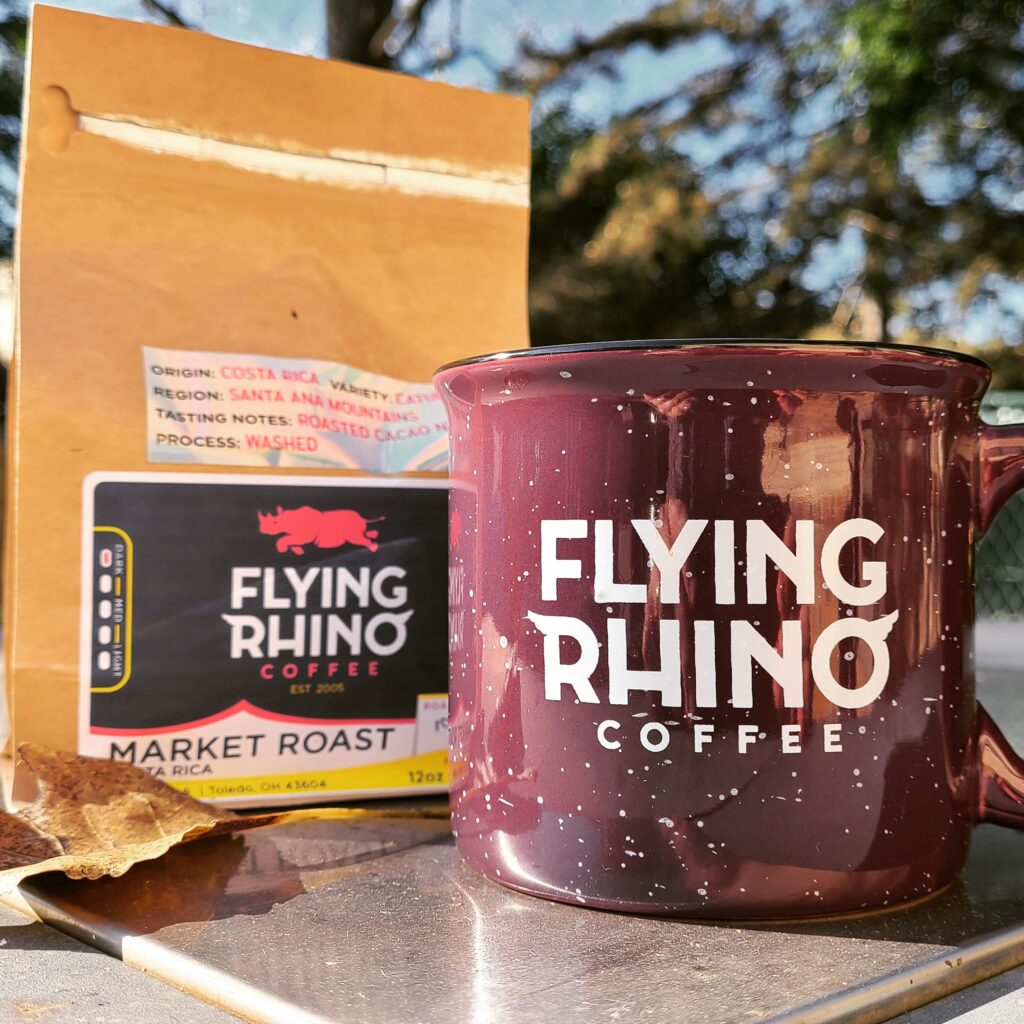 Knueven Creamery & Market
Choosing a high quality milk can elevate your latte or cappuccino from ordinary to extraordinary! We reached out to our friend Laureen Knueven who we knew from our time working together at Lourdes University. Her family owns and operates Knueven Creamery & Market in Gilboa, OH.
Knueven Whole Milk is low-temperature vat pasteurized. While that means a shorter shelf life than the big chain supermarket milk, it means more nutritional value. Their whole milk is also non-homogenized. You'll see a cream line whenever we take a new half-gallon out of our fridge. We have to give their milk a shake before we use it! That is what makes out cappuccinos & lattes "milkier" and creamy. You can taste the difference!
You can find Knueven Creamery & Market downtown at the Toledo Farmer's Market on Saturday mornings. Knueven Whole Milk can also be found locally at both Monnette's Markets or you can order online.
Collingwood Water
Collingwood Water has been delivering their natural spring water to the local community since 1902. Its great taste comes naturally from the graven and limestone formations before it reaches their well.
This mineral rich water tastes better because it's low in sodium, contains no additives, or other undesirable byproducts. Simply put, it makes our coffee taste better!
Geer Edibles Family Bakery
Geer Edibles Family Bakery is located at 8252 Mayberry Square N, Sylvania, OH 43560. Along with his lovely wife, Andrea, and his wonderful daughters, you'll find Tom baking away or helping you select the perfect donuts, cake pops, or cookies.
At Sweet Nate's Coffee we are huge fans of their sour cream donuts. Although we have a soft spot for their cowboy cookies; made with chocolate chips, butterscotch chips, oats, coconut, and a whole bunch of deliciousness.